Design Services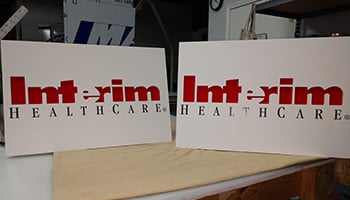 You've got your vision, we'll just bring it to life.
Sign design is a unique corner of the graphics community. We are working on the big 3-D world, transforming the 2-D computer design platform into a beautiful 3-D presentation.  We think on a scale most people never consider. We prepare for uses most people overlook.  We plan around environmental obstacles most people don't see.  We beautify the region one sign at a time!
The Southern Sign Company design experts can recommend the best fonts, colors and other graphic elements that go hand-in-hand with your brand image and sign challenge. We will ensure that all of these come together to give you the best visual representation.
Listening and Performing
The team at Southern Sign Company is interested in your story and what you are working on! You don't have to know what you need, we'll help you with that. You don't have to know what materials you want, we'll make recommendations. You don't have to provide an art file, we'll design that for you! We are ready to design everything from yard signs and estate signs, to vehicle graphics and wraps, brochures and business cards, window graphic and logo signs!
Creativity
Southern Sign Company is known for producing original, top-quality designs both quickly and affordably. Our goal is to wow you with our sign layouts and impress you with our abilities! Many of our clients simply share their ideas and leave it to us to transform them into something highly impactful that works!
Collaboration
We are so happy to accept ready artwork from your team! We will work to ensure that resolutions and colors are the best they can be so your designers are please with the outcome
Logo Design
Don't have a logo or want to enhance what you've got? We can help you with that! Our Southern Sign Company team is creative, modern, flexible and well rounded. You'll be surprised how easy the logo design process is!
Business Cards and Collateral
Brand for success! We serve as a marketing company to so many small businesses. While we are working on your vehicle graphics and storefront signs, let us design business cards, rack cards, flyers and menus to keep your branding consistent and professional!