Illuminated Signs
Wilmington, North Carolina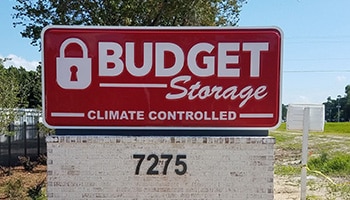 Are you looking for a sign that shines bright? Internally illuminated signs from Southern Sign Company can help you get noticed and make the impact you need. Whether you need exterior commercial signage for your restaurant, retail center, or corporate business, we can offer a solution that works well for you.
Channel letters
Frequently used as exterior signage on buildings and retail centers, channel letters are often seen on restaurants, storefronts, malls, and office buildings as individual letters that light up.  Channel letter sets can be customized to match your brand with fonts and colors, logos and shapes.  Today, they are most often illuminated using energy efficient LEDs, which require little maintenance and will last for years. This is a high visibility, great investment for your business!
Backlit / Halo Lit Letters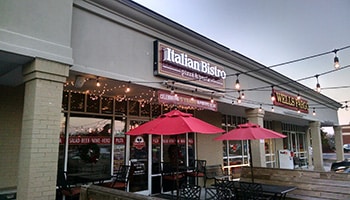 Backlit or halo lit signs are a "cousin" to channel letters, but offer a totally different look! This types of illuminated sign has solid, opaque letters that generate their light from the back as it bounces off the mounting surface! This type of letter can give the impression of luxury and sophistication to every passerby. These are custom made for each project and can be created in a variety of sizes, shapes, and colors with cost-effective LED lights.
Cabinet Signs
Internally illuminated cabinets are a traditional, more budget-friendly outdoor sign solution for many commercial and retail centers. The constant illumination really makes your business name or brand stand out and easy to spot from far away. Cabinet signs are also great for roadside, monument signs and can be built in all shapes and sizes. The Southern Sign Company team is available to work with you to design the best layout for your space and use.
LED Conversion
Do you have a cabinet sign built with a fluorescent bulb and ballast system? Do your channel letters have maintenance needy neon inside? If you are interested in converting your existing sign to an energy efficient, cost saving LED system, give Southern Sign Company a call to get started today. You'll be glad you did!